TVS Racing Riding Gloves
Regular price

Rs. 1,799.00

Regular price

Rs. 0.00

Sale price

Rs. 1,799.00
Designed with enhanced ergonomic shaping and design details, these riding gloves are engineered for performance, protection and comfort. These riding gloves are fitted with protection over the knuckles and high-density padding on the palm for comfort and safety. 
Key Features :
Touchscreen compatible fingertips
Attached forefinger rubber visor cleaners, to keep your visor crystal clear
Multi fabric construction for protection, breathability and comfort.
Palm, knuckle & finger protection.
Touch screen compatible fore finger.
Mesh Panels for enhanced air flow.
Accordion construction on fingers for higher flexibility.
Wrist width adjustment provided with Velcro fastener.
Attached forefinger rubber visor cleaners to keep your visor crystal clear
Safety :
Hard polymer finger, palm, and extra knuckle protectors for enhanced impact absorption
Construction :
High peel PU, accordion construction, and stretch zones on fingers for higher breathability, flexibility, and range of motion
Shipping & Delivery

Estimated Delivery Time : 10 Days

Orders may take longer than usual to ship in some regions.
Actual product color may vary from the images shown.

 
Hurry, only 1 item left in stock!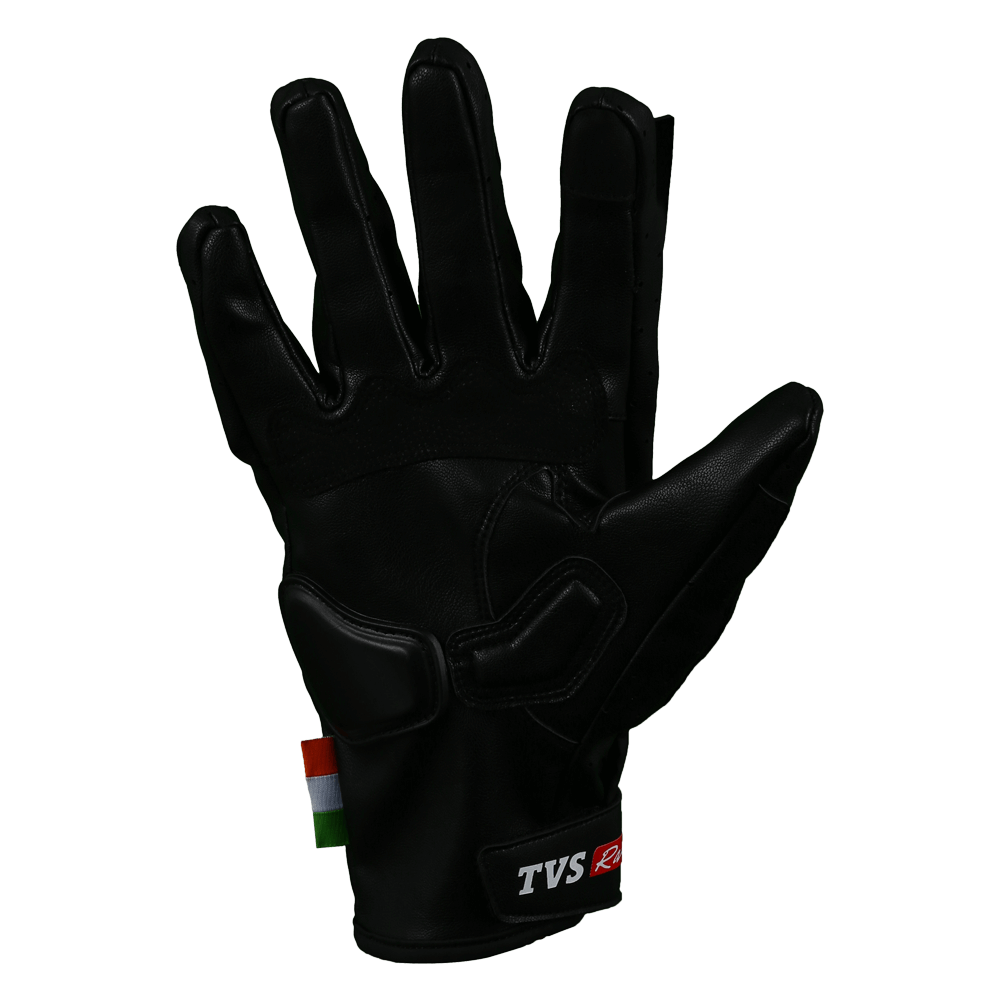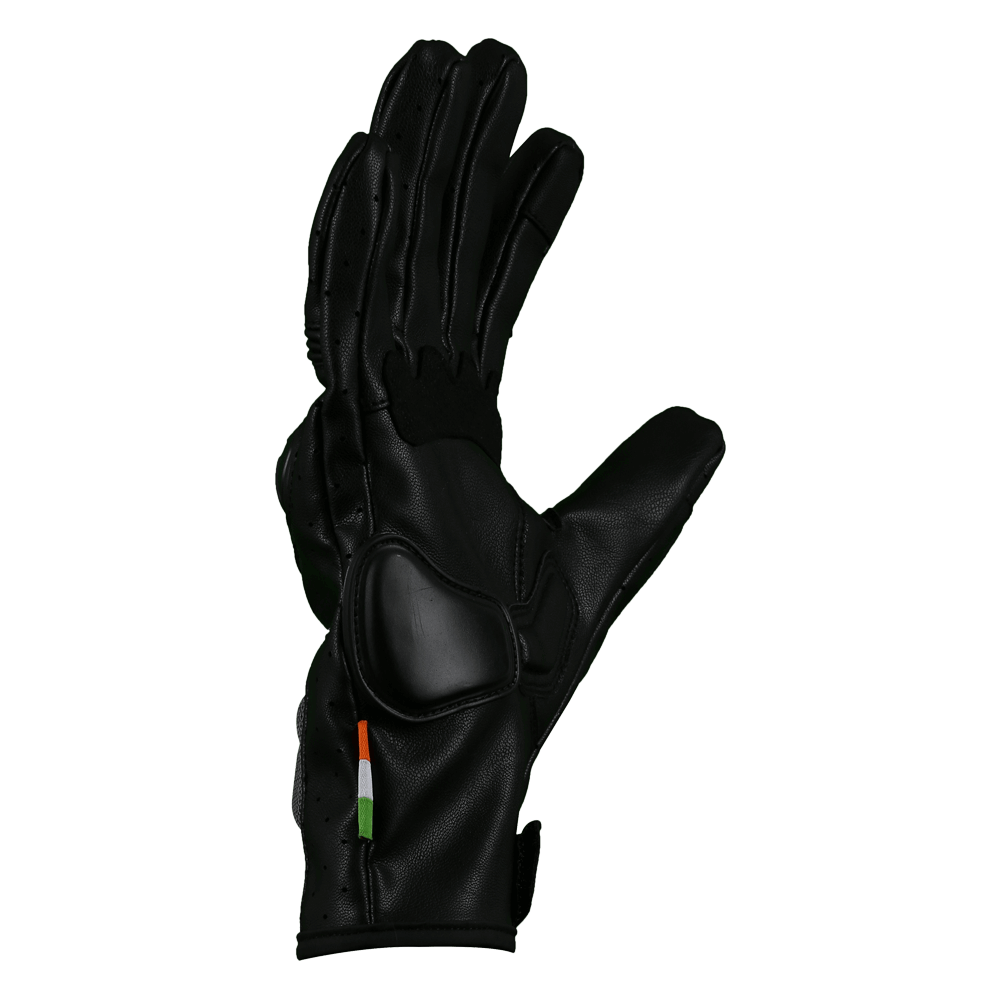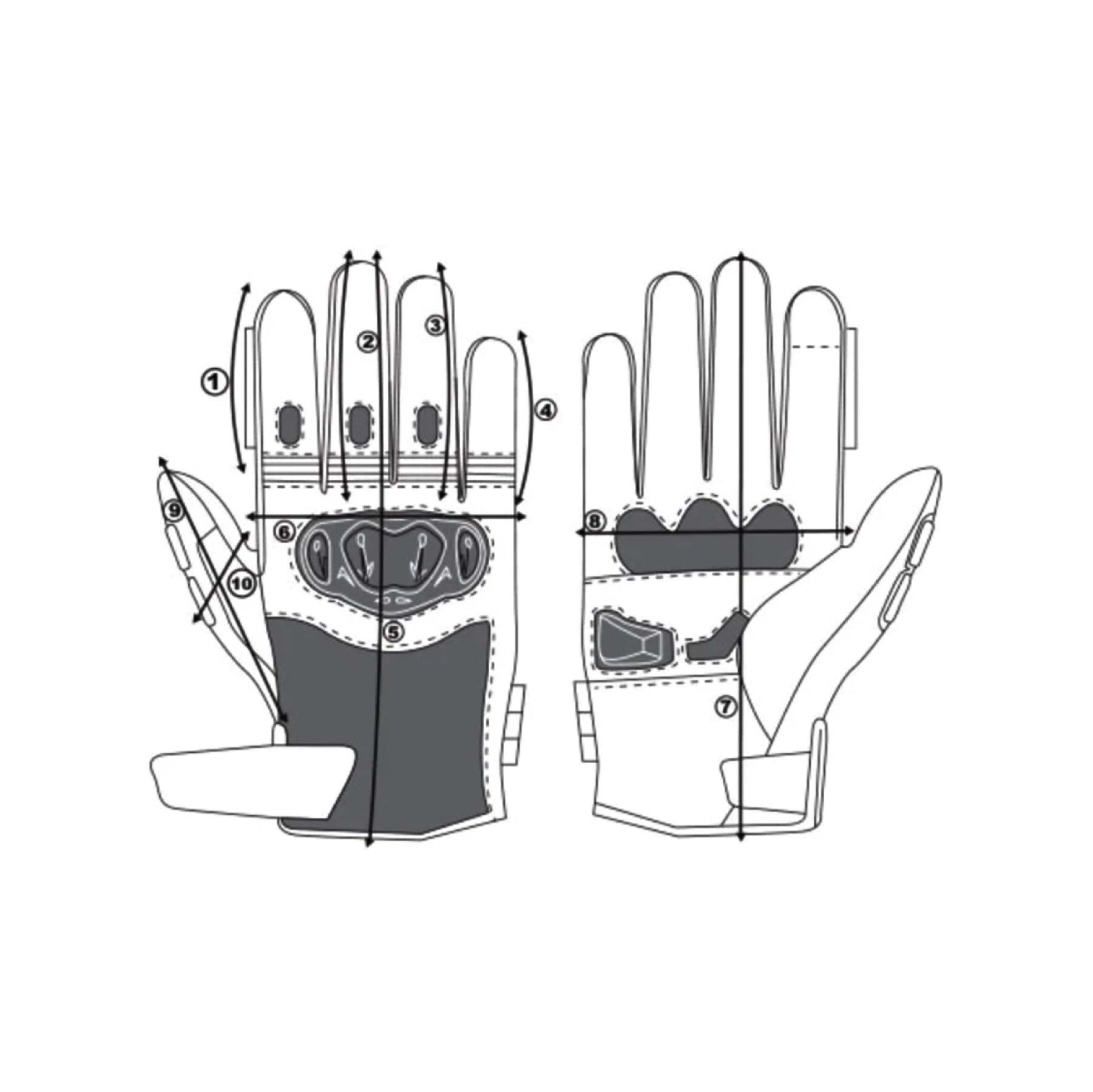 TVS Racing Riding Gloves Size Guide
Steps for Palm Measurement
SIZE (in cm)
Tol (+ -)
M
L
XL
2XL
Length of
Index Finger
0.3
7.2
7.4
7.6
7.8
Length of
Middle Finger
0.3
8.5
8.7
8.9
9.1

Length of
Ring Finger
0.3
7.8
8
8.2
8.4

Length of
Middle Finger
0.3
6
6.2
6.4
6.6
Back Length
0.5
22
22.5
23
23.5
Back Width
0.4
11.2
11.6
12
12.4
Palm Length
1
19.5
20
20.5
21
Palm Width
0.4
11.2
11.6
12
12.4
Thumb Length
(from back)
0.5
12.1
12.5
12.9
13.3
Thumb Width
(from back)
2
3.4
3.5
3.7
3.8